How is the first session going ?
1st meeting:
Interview and History
The first meeting is a crucial phase that will allow us to get to know each other and see if it's possible that we can work together.  During this time , I will ask you a few questions using a questionnaire.
This questionnaire is called "Anamnesis". It covers various topics in order to analyze your needs, your motivations and then a therapeutic objective will be stated and determined.
During this time of exchange between us, in a climate of kindness, active listening and confidentiality, your understanding and validation is fundamental.
After this interview I will explain to you what sophrology is, the purpose, the limits, the course of a session and the modalities of sophrological accompaniment.
It will continue with a short introduction. It will end with a short exchange where you will express, if you wish, your physical and mental feelings experienced during the session.
After this introduction it's up to you to decide If you would like to learn more and continue with another session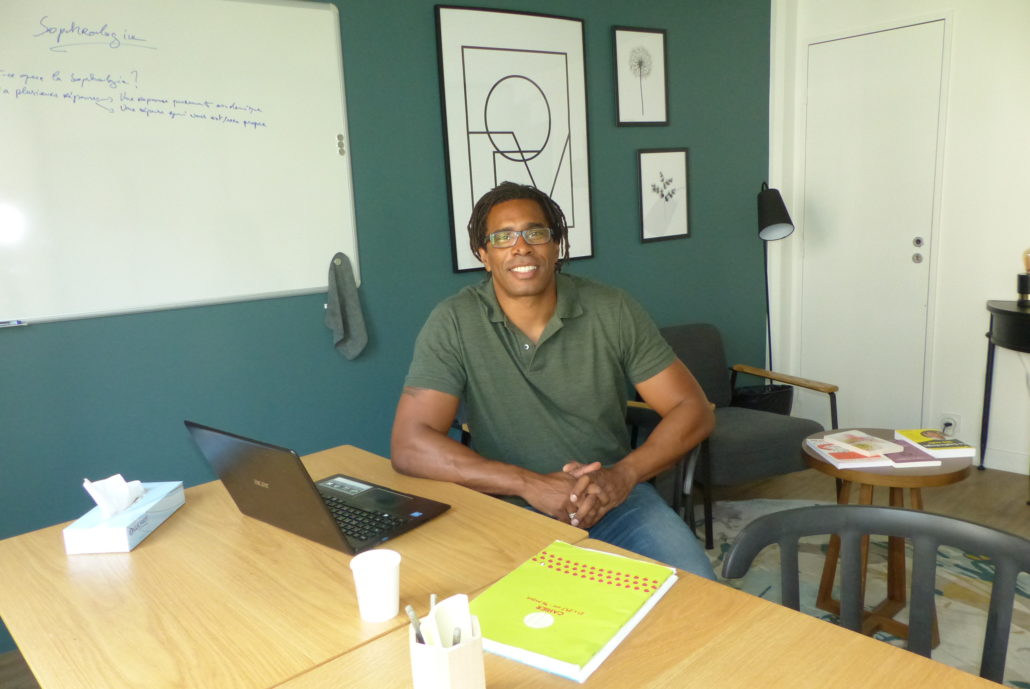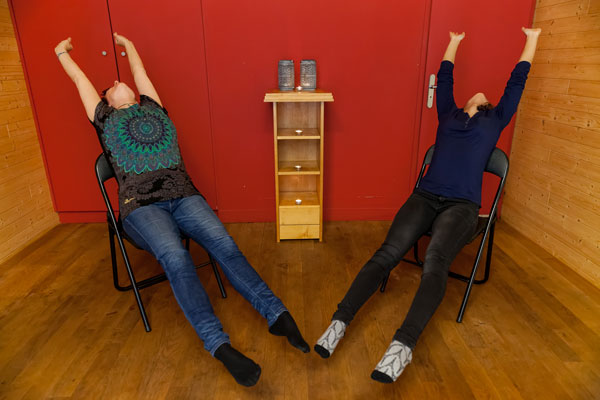 A sophrology session can be practiced In group or individually.
Individual sessions are for people who express a particular expectation, a specific and personal problem, or when it is simply more convenient for the person (schedules, frequency, etc.).
Group sessions are often held within the framework of themes such as stress management in a company or a sophrology centre.
Sophrological support can last from a few weeks to several months, depending on the objective and pace of each person.
During a session:
Sitting or standing
We will relaxe physically through breathing, visualization and dynamic relaxation exercises
There's No physical contact
We work through concentration exercises
 THE 1ST SESSION IN DETAIL
A dialogue between me and you. This makes it possible to specify the objective(s) of the session. If I think it is useful, I ask you more specific questions to adapt the content of the sophrology session that I will propose to you.                                                                                                 

Once this first phase of identifying concerns has been completed, I will present  the concrete progress of the session, often with possible variants and instructions to promote autonomy.                                                                                                                                                         

Then comes the practice of what is called in sophrology "dynamic relaxation" or "specific techniques". This practice is guided by me, the aim is to help you release your tensions, to undramatize the situation that concerns you and finally to make you aware that you can achieve it. I will adapt the sophrology exercises to the difficulties you encounter.                                                                                                                       

A free expression time is provided after the practice, allowing me to promote the integration of the technique while giving me elements to guide the rest of the sessions.
You can express or not what the session brought you, on your feelings and on the benefits it can bring you in the long run.